Co-located Bett Brasil

Navigating Disruption in Higher Education with Ahead by Bett
About Ahead by Bett
Higher Education institutions around the world are working at great pace to adapt to new approaches to learning, accelerate digital transformation, and take advantage of new business models recently introduced to the sector. With tech companies eager to pitch in on what is predicted to be a $40bn market by 2024, how can we ensure we are providing senior leaders in Higher Education with the right tools to move forward?
To support universities and solution providers through this process and in response to emphatic demand from the Higher Education community, from the organisers of Bett, we have launched Ahead by Bett.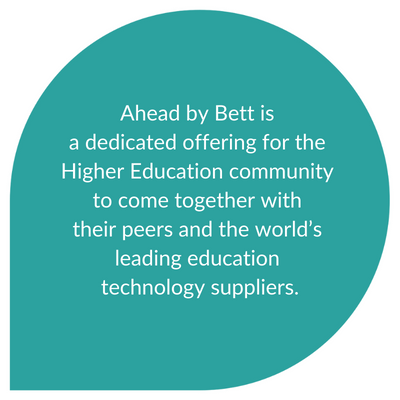 The launch of Ahead by Bett
In 2023, during May 9-12, Ahead by Bett will be launched at the face-to-face event together with Bett. During the four days, we will welcome leaders of institutions and educators from across the higher education scene, together with solution providers representing industry, network and commerce all within a space dedicated to Higher Education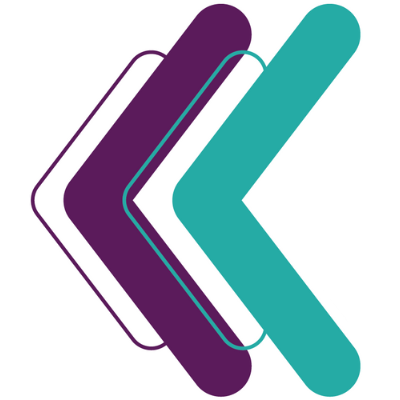 Exclusive part of the event dedicated to Higher and Professional Education
Content aimed at the challenges of higher and professional education educators, managers and maintainers.
Attendee
You can discover our flexible networking and learning spaces for you to connect, learn and trade.
Stand and Space Opportunities
Higher Education solution providers will exhibit at Ahead by Bett as a platform to:
Launch products to the Higher Education market
Showcase their brand to Higher Education leaders
Gain insights into the biggest topics and trends facing the industry
Get feedback on their product direct from the end users
Build contacts and network with new and existing clients
Lead gen at Bett and Ahead by Bett is achieved primarily through our Connect @ Bett programme.
Participate in several lectures with content focused on the area
Continue your conversations by scheduling meetings in our app
We offer EdTech companies and educational players a highly qualified audience, providing them with a set of products to meet their needs:
Geração de Lead Generation